My sexy senses are tingling.
It's because I've seem to have come across a very different kind of silver fox, one that is fairly fit, tumblr-ready and with her hand on the money maker – it's SilverFoxxxxy. I'm pretty invested in her show already seeing as she talks so nonchalantly while playing with her cock at the same time and there's something pretty hot about seeing that.
From the pink in her room, the cute striped socks and her pretty face, I'm already hooked to watching SilverFoxxxxy and she's barely started a tease! It makes me pretty excited for the rest of her kinky show!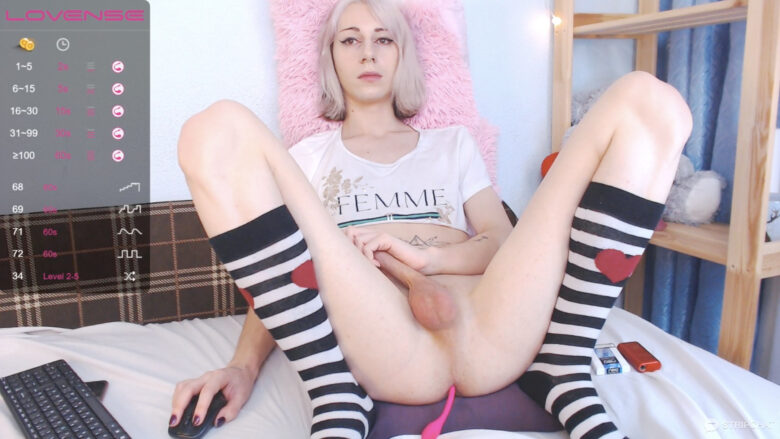 Interested in: Everybody
Languages: English, Russian
Age: 19 years old
Body type: Skinny
Specifics: Shaven, Big Cock
Ethnicity: White
Hair: Blonde
Eye color: Brown
Subculture: Student