The cow puns are off the hay bells when it comes to Chanel_Lovely's show tonight. Legen-dairy almost.
The brunette is having an udderly excellent time with not one but two Lushes up her butt that are both working their way to giving her the ultimate pleasure. It's not until she grabs for the dildo to push it in for an extra whiff of stuffing is where things go from naughty to straight up kinky – and I'm enjoying every moo-ment of this!
An a-moo-zing time is happening in Chanel_Lovely's room and I'm excited to see it all!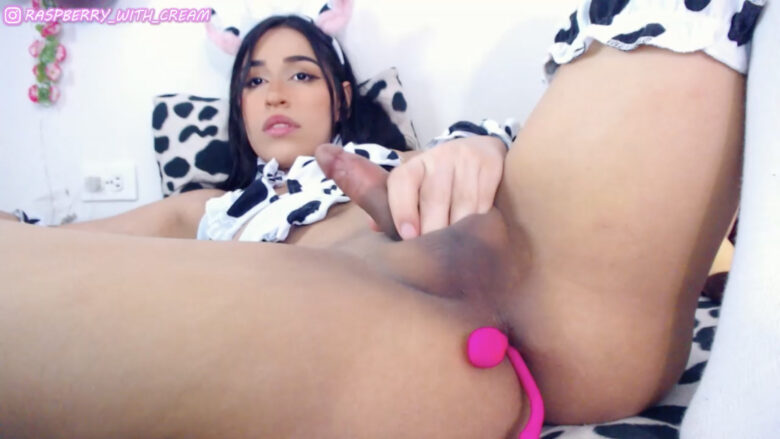 Real Name: Chanel
Followers: 22440
Birth Date: Feb. 5, 1997
Age: 24
I am: Trans
Interested In: Men, Women
Location: Riverdale
Language(s): Spanish / English