What's Halloween without a bit of classic voodoo? Carolina_Foxy is taking the day and turning it into a classic as she transforms herself into a skeletal witch doctor that looks like it came straight out of Louisiana in the late 1800s.
Not only is the skin polished to look like bones, but her entire attire just reminds me of what I would see in a voodoo coven. The skulls, webs, creatures and creepy crawlers all around her just add to the atmosphere while she looks incredibly pretty and poised on the chair – practically oozing spookiness and sexiness in one.
The dark side awaits and it has Carolina_Foxy and her array of skeletal, ghost-like, undead friends!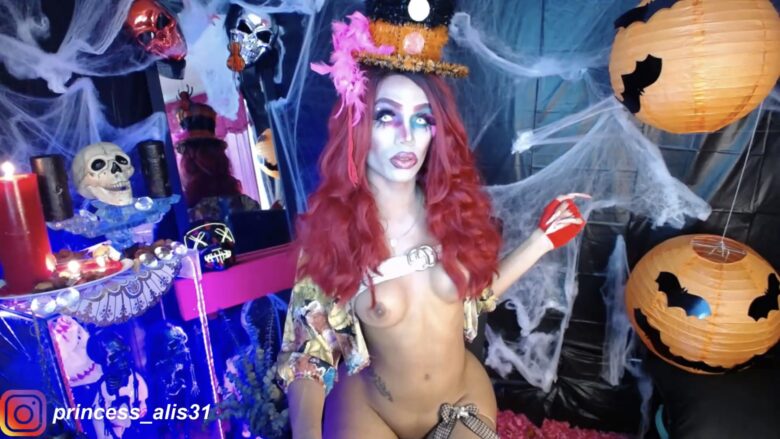 Real Name: carolina
Followers: 12083
Birth Date: June 16, 1998
Age: 23
I am: Trans
Interested In: Men, Women, Trans, Couples
Location: Antioquia, Colombia