It looks like I have found an elf rummaging about and getting herself a bit naughtier than what fairytales told me.
Cameronobscura is rocking a pretty in pink elvish outfit, with some pierced elvish ears protruding from her side, glasses and nothing else but some ink on her body. She's busy squeezing her titties as she rides a vibrator under her chair and it's a pretty hot sight to see.
This elf luckily has a lot on her mind for the show and cumming is on her mind – and away I go to watch it all!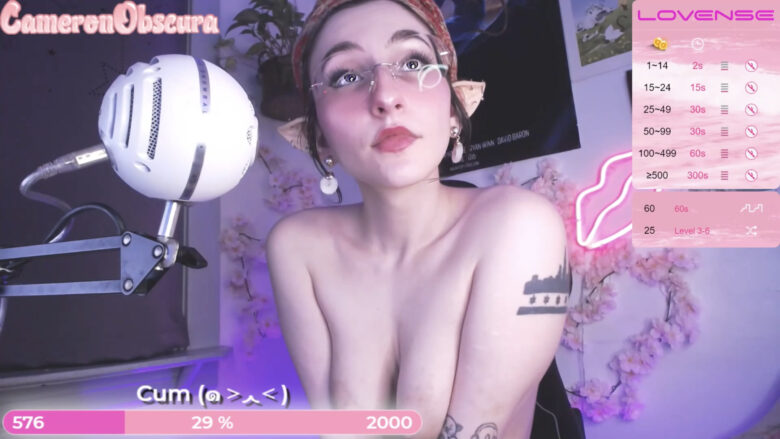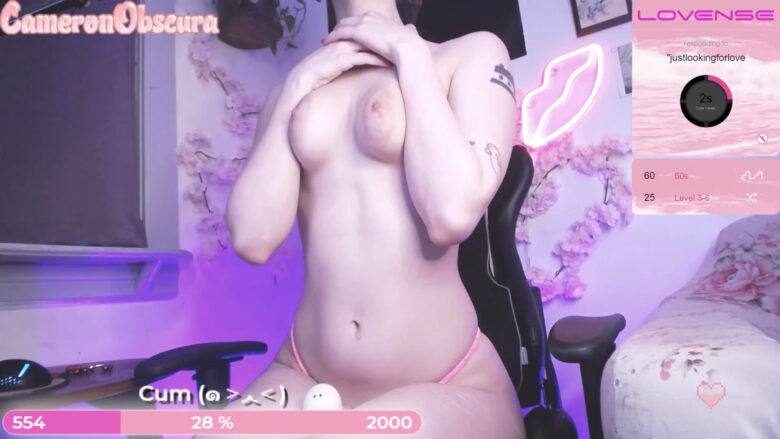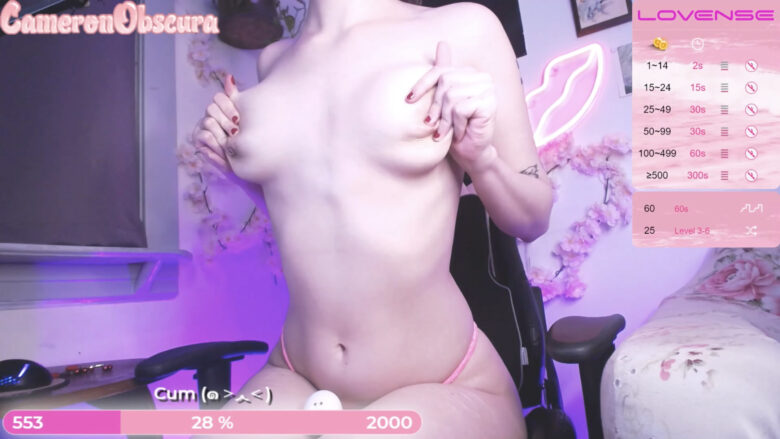 Cameronobscura says:
Real Name:Cameron Obscura
Followers:81895
Birth Date:Dec. 23, 1995
Age:24
I am:Trans
Interested In:Men, Women, Trans, Couples
Location:I live in your screen *tap tap*
Language(s):English