Take one gorgeous babe by the name of Deborah Mastronelly, add another gorgeous babe by the name of Carol Penelope and you get one intense and unforgettable Brazilian Transsexuals shoot!
The two babe's start off with some titty licking action, before moving on to tasting even more treats as their panties fall off and reveal two hard cocks. There's a fantastic shot I especially love here, where they both grab eachother's cock, right before putting them to even better use,
The smile on Deborah Mastronelly and Carol Penelope's faces as they switch positions and pound each other says it all and I have a smile just as big on my face as I go through all of these sexy Brazilian Transsexuals shots.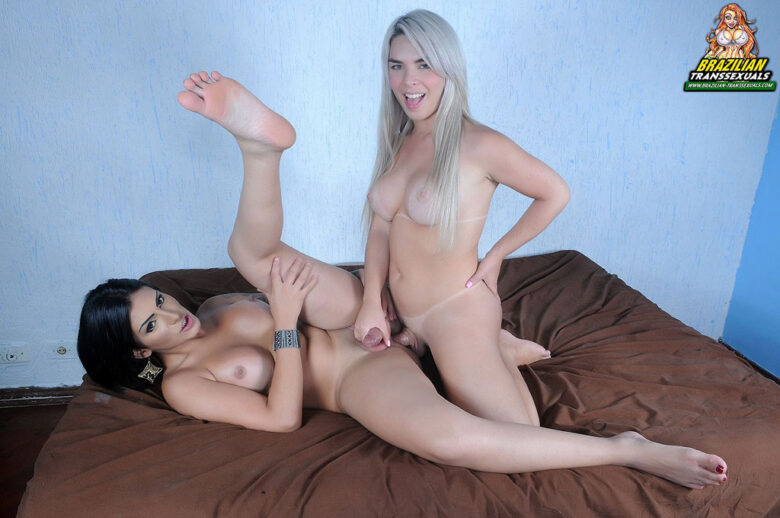 Brazilian Transsexuals says:
T-lesbian action with GroobyGirls fabulous scene with a surprise! Lovely blonde Carol topping first time. She knew only need a little time for feel more confortable in action giving her the trust for show her more virily side. Enjoy one of best flex t-lesbian hardcores of the last times!