… but mostly spice. So much spice that it's too damn hot to look at Ariana_Mcxxx.
She's rocking the look of my personal favorite Powerpuff Girl, Blossom, and she does it so effortlessly as well. The red hair, the pink outfit, the gloves and the collar all make for the sweetest look if it wasn't for the pure sexiness that exudes from her.
And Ariana_Mcxxx shows that perfectly by propping herself up and showing off that booty while she gets herself off. These are the ingredients to make the sexiest show!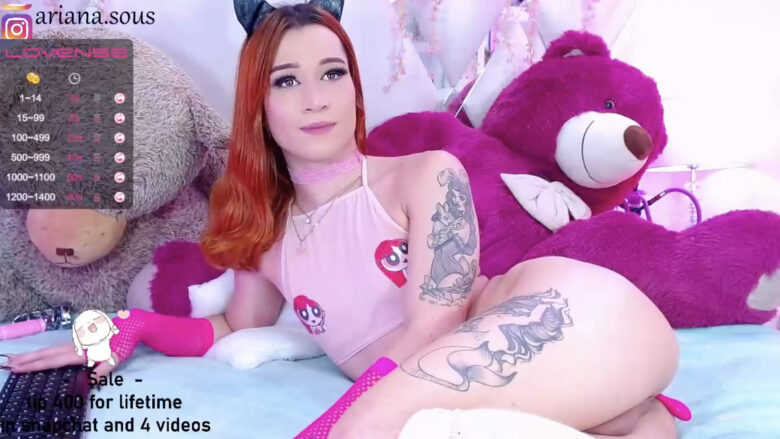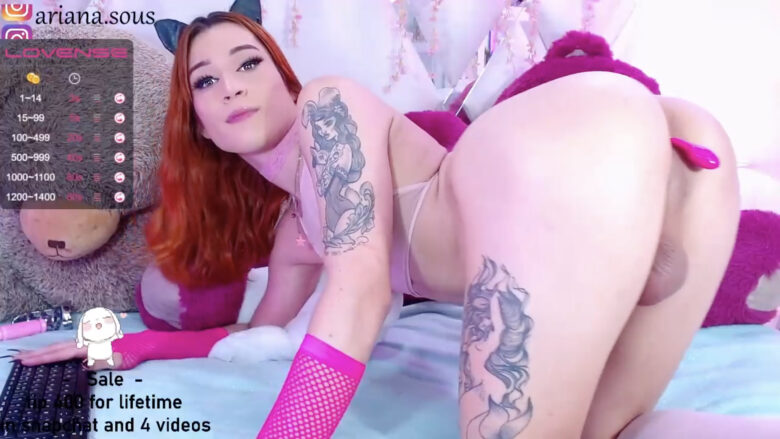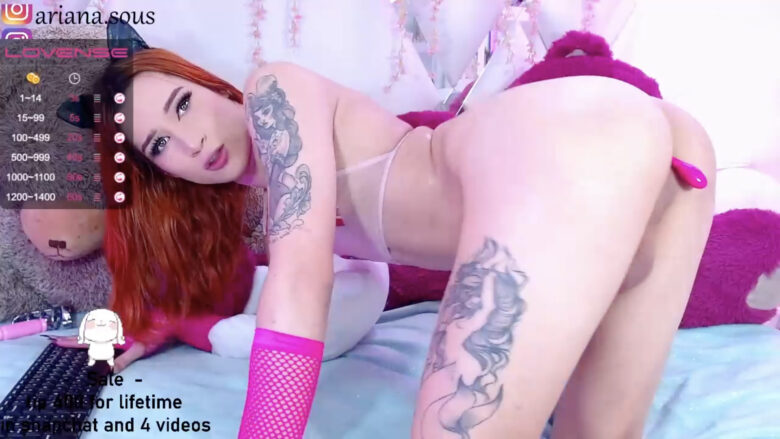 Real Name: ♥𝓐𝓻𝓲𝓪𝓷𝓪 𝓑𝓾𝓷𝓷𝔂♥
Followers: 20425
Birth Date: Nov. 11, 2002
Age: 18
I am: Trans
Interested In: Men, Women, Trans, Couples
Location: 𝓦𝓱𝓸𝓿𝓲𝓵𝓵𝓮
Body Type: 𝓒𝓪𝓾𝓬𝓪𝓼𝓲𝓪𝓷 𝔀𝓱𝓲𝓽𝓮 𝓼𝓴𝓲𝓷
Smoke / Drink: 𝓞𝓬𝓬𝓪𝓽𝓲𝓸𝓷𝓪𝓵𝓵𝔂
Body Decorations: 𝓣𝓪𝓽𝓽𝓸 𝓪𝓷𝓭 𝓹𝓲𝓮𝓻𝓬𝓲𝓷𝓰