There aren't too many times that I'm mesmerized by simply looking at someone – but Alexabeckam has truly taken my breath away in this multi-animal disguise she has going on. The tail says kitty, but the head says unicorn horn. Whatever this outfit is, her energy is unmatched alone.
She hasn't stopped moving since I entered the room. The fishnets that wrap around her gorgeous body are slowly getting ripped away, revealing more of her skin and the cute Cartoon Network-inspired tattoos she has all over her body. The velvet hair is just another creative addition to get get-up, but this very whimsical look hides a more naughty side to the cutie.
And with one swing of a dildo for just a split second, I think Alexabeckam is about to get very kinky, very soon!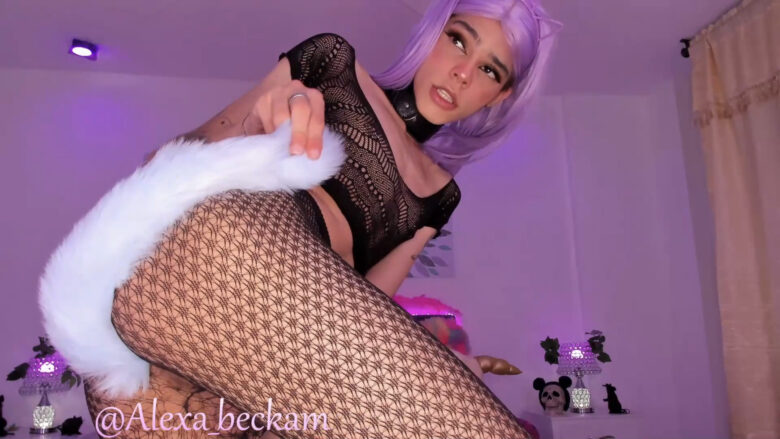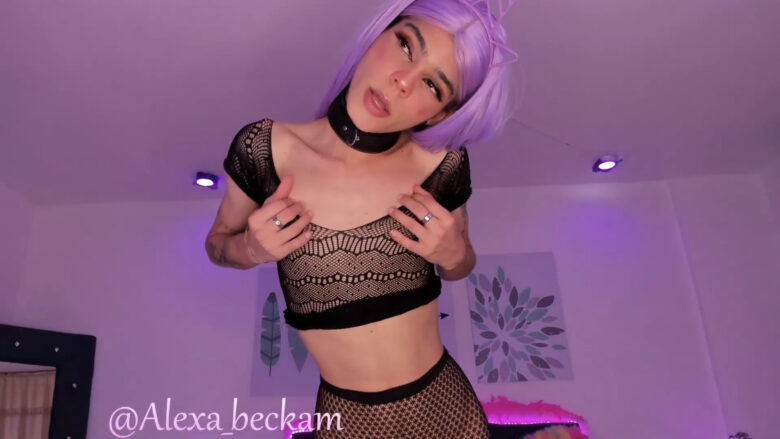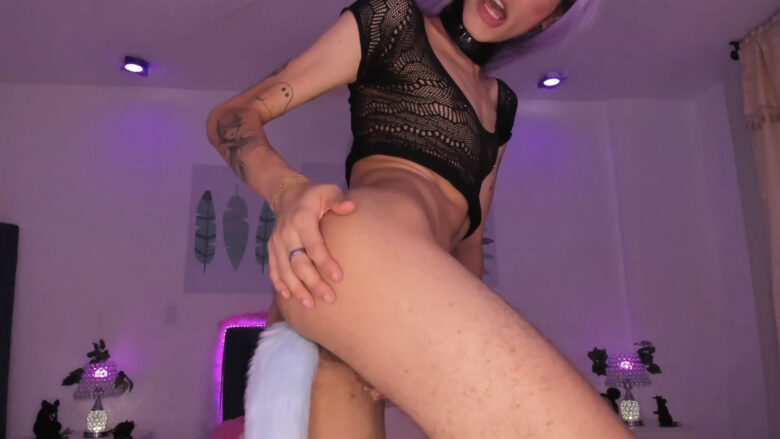 Real Name: Alexa Beckam
Followers: 4777
Birth Date: March 22, 2001
Age: 20
I am: Trans
Interested In: Women, Men, Couples, Trans