Nothing drives me crazy like a petite brunette, especially when she's a feisty one – like the ridiculously hot kissmepaula. She's intense, she's beautiful and she's kind of scary. The good kind, the one what I would stick my dick in.
As I enter I gaze upon kissmepaula's perky boobs jumping up and down the rhythm of a hardcore masturbation session. Her penis is rock hard and, well, can obviously take a beating, because Miss Paula is convulsing on camera!
She just started cumming all over the seat, driving the audience to tip even more to extend her show. Her poor penis is almost immediately limp from all the action, while kissmepaula chats with the tippers. Before ending the show, she gives us one more round of hardcore jerking to make sure we've had all we can take.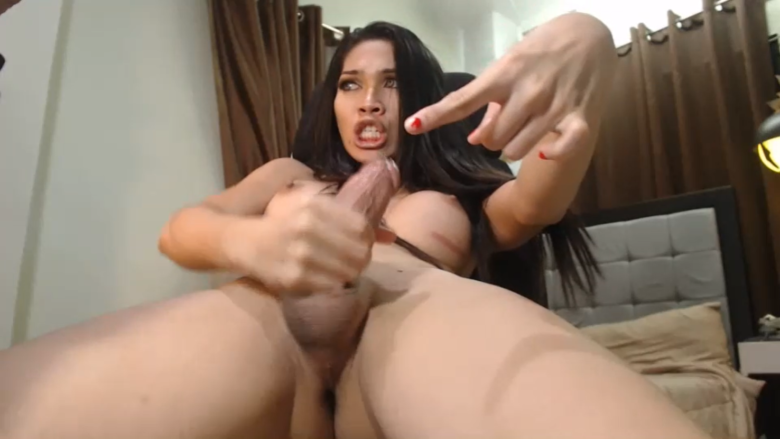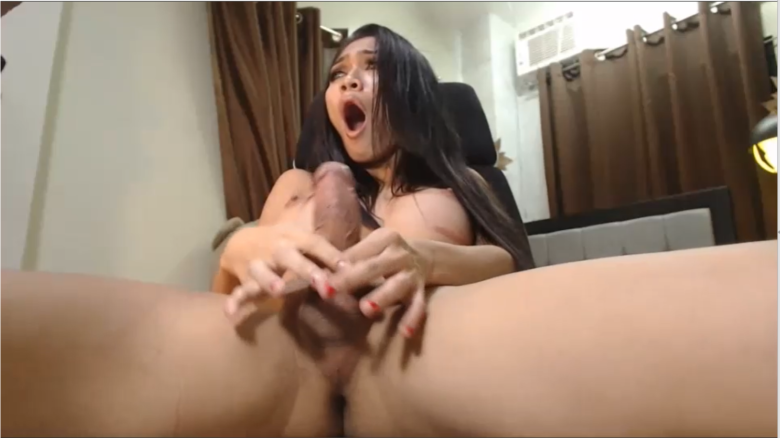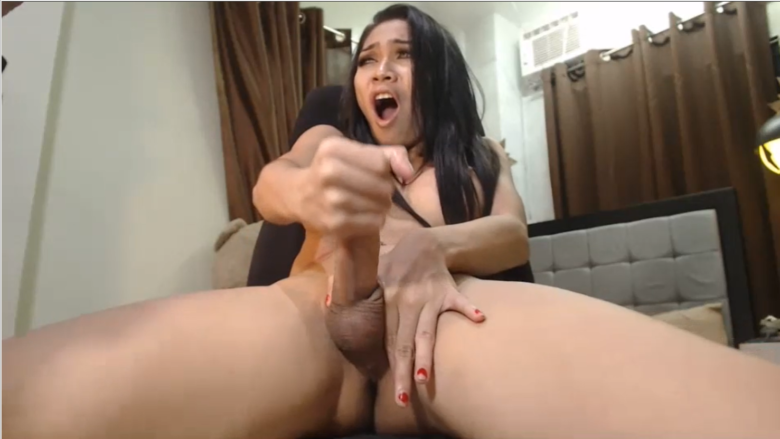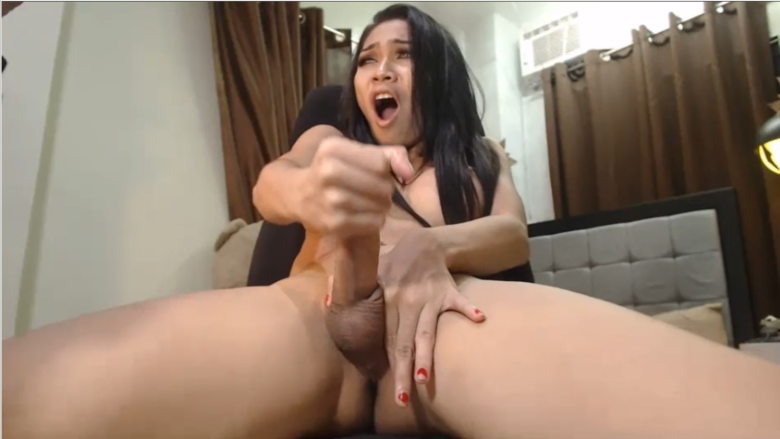 Real Name: Paula
Followers: 20535
Birth Date: Oct. 28, 1995
Age: 25
I am: Trans
Interested In: Men, Women, Trans, Couples
Location: Wonderland
Language(s): English
Body Type: Slim
Smoke / Drink: Yes
Body Decorations: Belly button piercing and tattoo.