The queen of anal has put down her butt plugs and dildos and she's picked up a guitar to do a recording.
It's usually always so hot and bothered in Xaevynne's room but tonight there's a lot of harmonies and a soft strum of the guitar playing as she does a recording. It's very haunting to listen to her because she's going for a very husky and low sound, but at the same time it also sounds so beautiful.
Besides, Xaevynne is very much topless which means this guitar show is gonna turn kinky real soon!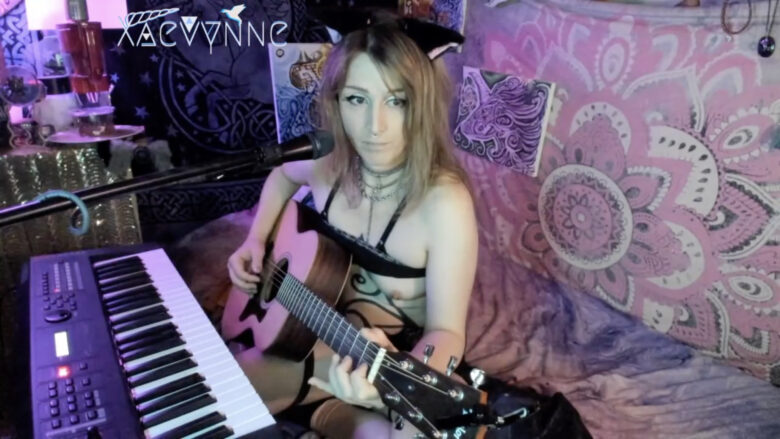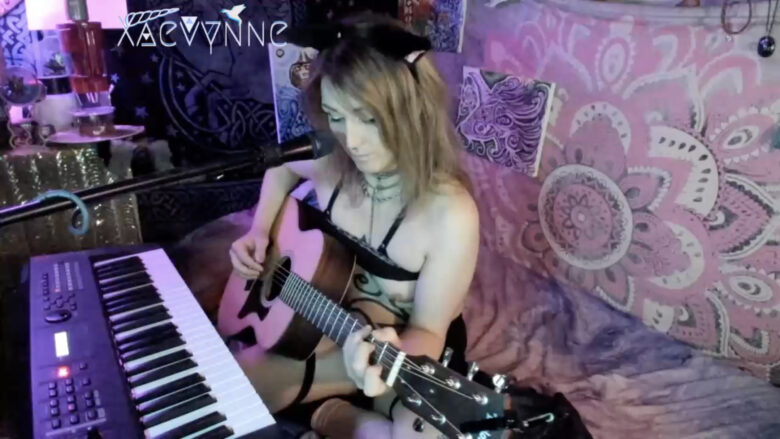 Xaevynne says:
Real Name:Xaevynne
Followers:42961
Birth Date:Oct. 14, 1995
Age:24
I am:Trans
Interested In:Men, Women, Trans, Couples
Location:✮ 𝘼𝙈𝙀𝙍𝙄𝘾𝘼 ✮ 𝚆𝚎𝚜𝚝 𝙲𝚘𝚊𝚜𝚝
Last Broadcast:19 hours ago
Language(s):English
Body Type:Libracorne venuscorpion Capiplutonian
Smoke / Drink:I smoke sun rays and drink the blood of my enemies
Body Decorations:BIG OL' TATTO ON MA TUMMY