Xaevynne has got a round booty and she knows how to use it. I'm in Xaevynne's room at exactly the right time as she's lowering her butt onto that dildo on her bed and with the purple and pink vibes, it's looking all kinds of magical in the punk vixen's bedroom!
The curvy babe is having a fun time jumping on that dildo and aside from the music playing in the background, her moans are almost melodic to listen to as she gets ready for a kinky night ahead.
Luckily, Xaevynne has more anal adventures planned that I can't wait to see!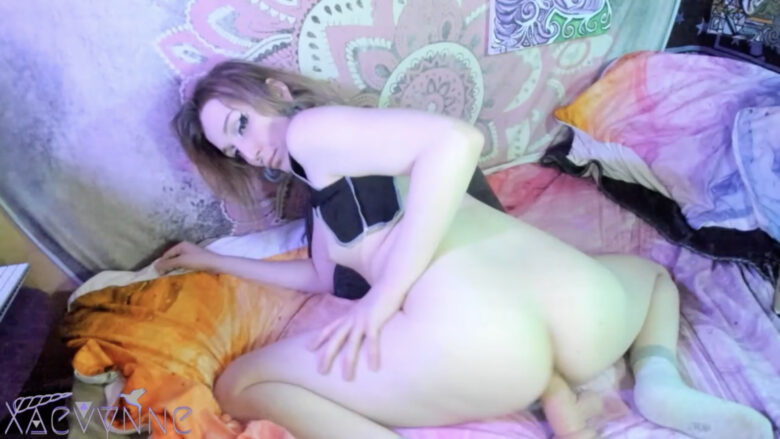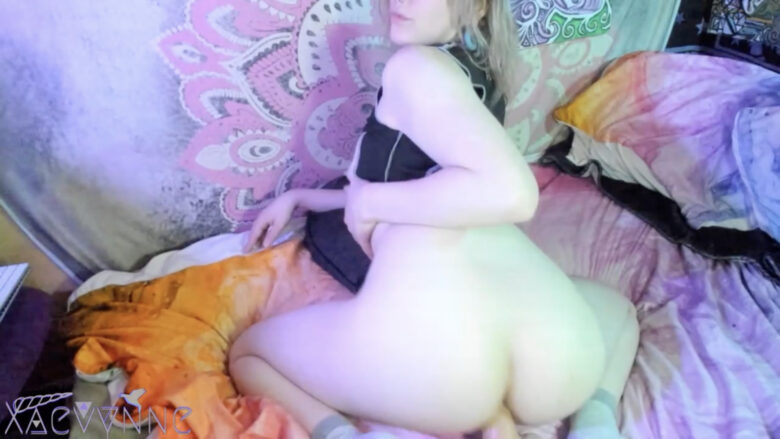 Real Name:Xaevynne
Followers:49189
Birth Date:Oct. 14, 1995
Age:25
I am:Trans
Interested In:Men, Women, Trans, Couples
Location:✮ 𝘼𝙈𝙀𝙍𝙄𝘾𝘼 ✮ 𝚆𝚎𝚜𝚝 𝙲𝚘𝚊𝚜𝚝
Language(s):English
Body Type:Libracorne venuscorpion Capiplutonian
Smoke / Drink:I smoke sun rays and drink the blood of my enemies
Body Decorations:BIG OL' TATTO ON MA TUMMY