VoguePunck has quite the style. She looks like she's been bathed in fire and passion with all the red going on in her outfit (and hair) but also taking into consideration her intense look and her teasing ways, I have no doubt that this show is gonna go from hot to hotter very soon!
With one hand, she's cupping her balls while the other takes the time to go over her nipples or lips to make for quite the look. In a matter of seconds she's already gotten herself needy for more – and that's when the tugging action begins.
And where I descend into more of VoguePunck's sexy show!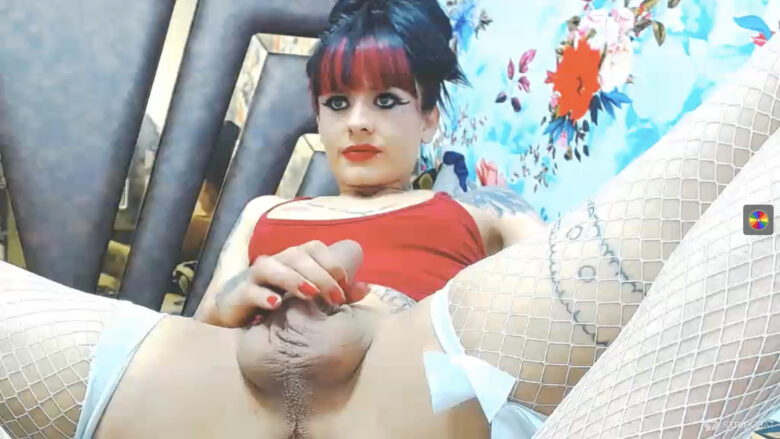 Interested in: Everybody
From: Colombia, Medellín
Languages: English, Spanish
Age: 21 years old
Body type: Skinny
Specifics: Big Ass, Big Cock, Shaven
Ethnicity: Latina
Hair: Red
Eye color: Brown
Subculture: Student