I consider a Dreamworld to be somewhere where your dreams come true and a lot of mine are coming true right now as I see how hot and stunning Harley_Dms looks.
Glittery silver straps wrap around her naked body to create a very stylish look as she twirls around the room, tugging on her cock and showing off her fantastic body tattoos. Her hair splits down the middle, creating two equally colorful sides and her make-up looks just as eye-catching as everything else. All of this beauty and style is brought together by some neon lights in the room that make everything glow, glimmer and shine even more.
Watching Harley_Dms's neon show is like being transported to a whole new world and it's a world I very much enjoy admiring.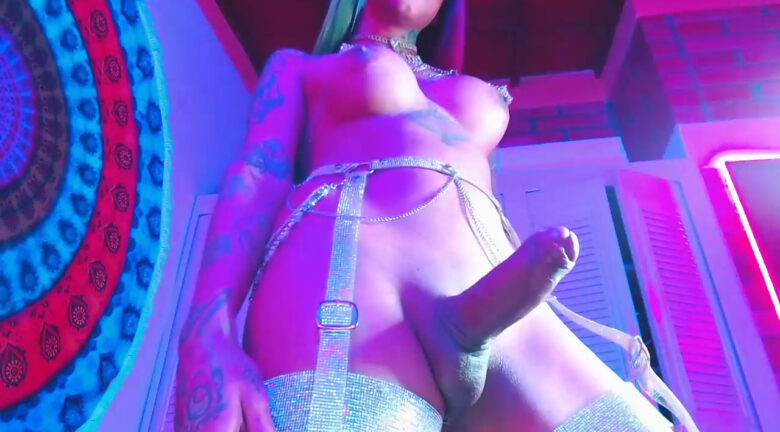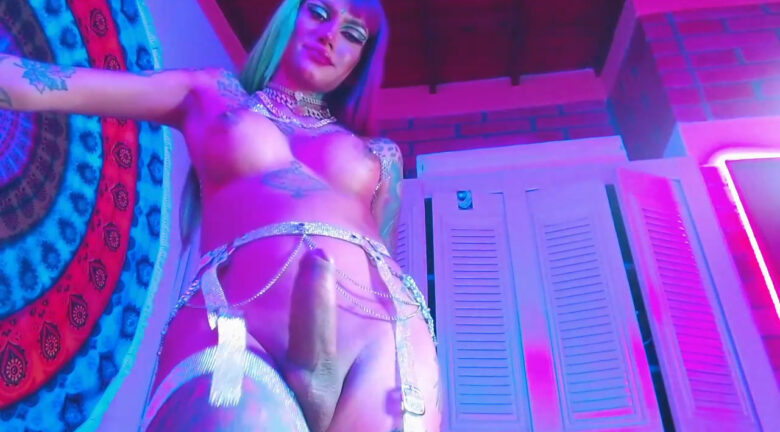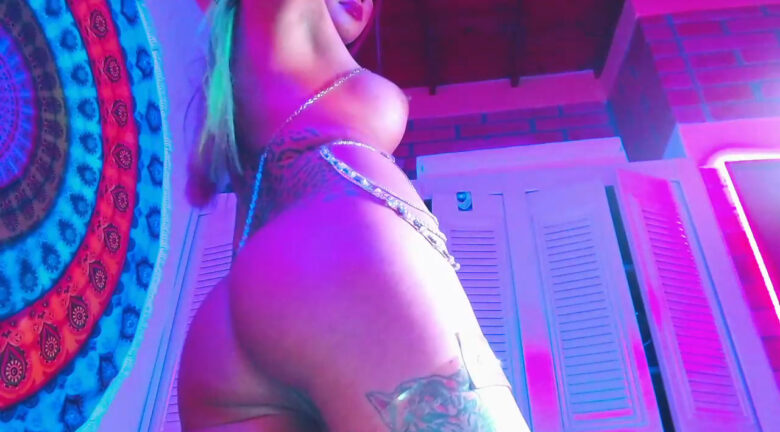 Real Name: haley HL
Followers: 49253
Birth Date: Nov. 25, 1994
Age: 27
I am: Trans
Interested In: Women, Men, Couples
Location: Coven
Language(s): English
Body Decorations: Tattoos