There isn't much I don't love about this hot new TGirls.porn scene featuring some of the coolest alternative tattooed TGirls (and my personal favorites) Britney Boykins and Trixxy Von Tease! I loved watching Trixxy Von Tease devour Britney Boykins' hot wet ass hole until the drool was running down Britney's sexy balls. What I wouldn't do to have my face buried that deep in Britney Boykins sexy ass! And then, seeing Trixxy's colorfully illustrated legs wrap around Boykins' beautifully inked up face as she did an amazing job of cock-sucking, well, it was a real highlight for sure. The dirty hot enthusiasm these two show fucking each other makes this a real standout scene and it really shouldn't be missed. These two look like a lot of fun to party with and I can't wait to see more.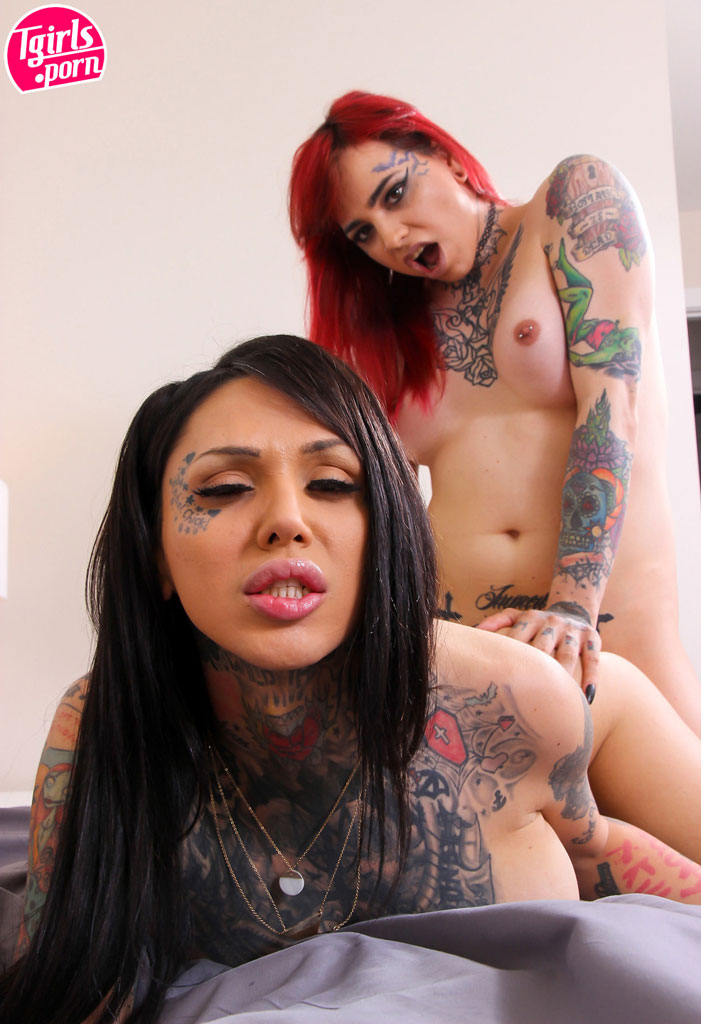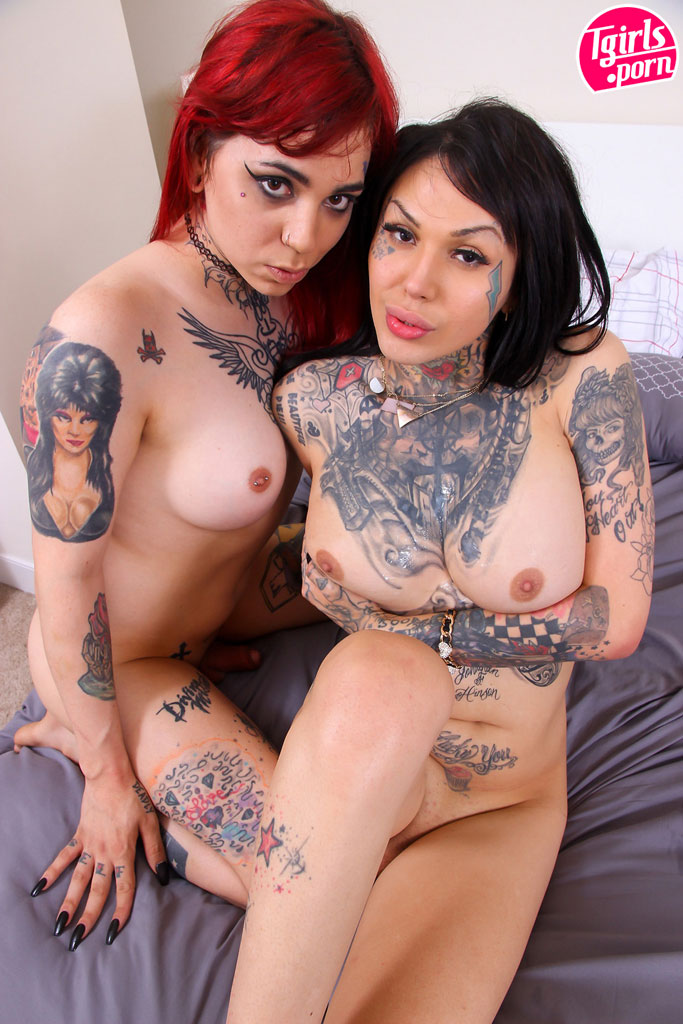 TGirls Porn Says:
Tattooed Duo Trixxy Von Tease & Britney Boykins
GroobyGirls Tattooed Duo Britney Boykins & Trixxy Von Tease are turning up the heat to 11 in this week's EXPLOSIVE all-girl scene from the hottest up and cumming site on the web TGirls.Porn! Captured with finesse my Mr. Omar Wax Trixxy gets balls deep up Britney's tight and inviting little fuck hole in a searing XXX not to be missed.