Sandralamp is rocking quite the get-up – some elvish ears, a head full of blue hair, pin-perfect makeup and what looks to be the smallest schoolgirl uniform I have ever seen. Her petite frame fits it perfectly as she dances around the room in it, making sure to pull up her skirt a bit, then pull down her top for a little tease.
The only magic in the room is the intoxicating babe herself who has those sexy pouty lips and gorgeous baby blues while she's fisting around her clothes. The goal is her getting naked and indulging in some naughty play.
I can't wait to see more of Sandralamp!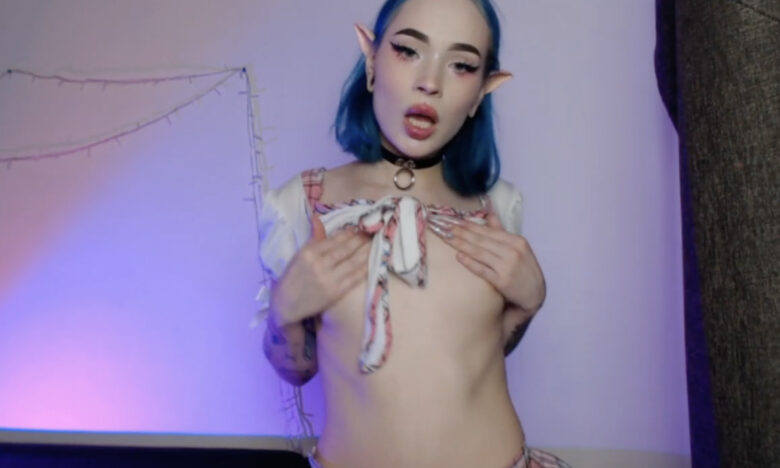 Real Name: sandra lamp
Followers: 21242
Birth Date: March 19, 2001
Age: 20
I am: Trans
Interested In: Men, Women, Trans, Couples