If thicc is the name of the game then Rbcra is winning all the awards. This busty babe is all kinds of sexy when she shakes that tush and moves those curves, but once that smile pops up my heart just gets taken away at how damn adorable she is.
Rocking just some simple black panties and bra that give her a bit of an edge, she is showing off that awesome thigh tattoo (hint: she has 4 more hidden) as she jiggles her booty towards the screen.
The time for stripping is now, and the room to be in is in Rbcra's!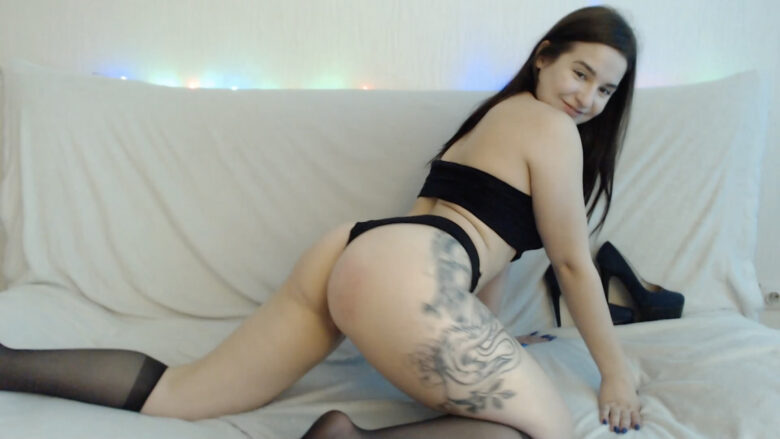 Rbcra says:
Real Name:Rebecca
Followers:4718
Birth Date:April 19, 1999
Age:21
I am:Trans
Interested In:Men, Women, Trans, Couples
Location:Germany
Language(s):English,Russia,Deutsch
Body Type:Natural Tits, Chubby Booty, Sensual Body
Smoke / Drink:I smoke cigarettes, I drink only red wine
Body Decorations:I have 5 tattoos, look closely and see them all!