Angles are very important and Queendaniela666 knows what best. It's exactly why she has the camera pretty much facing her dong right now and her hands are busy working on it.
The brunette babe looks all kinds of sexy – and her curves are fully out on display – as are her tattoos which are pretty damn neat as well. Plus, the moans coming out of her with each stroke is just music to my ears.
Thankfully, Queendaniela666 has a lot more sexiness to offer – and maybe a cumshow too!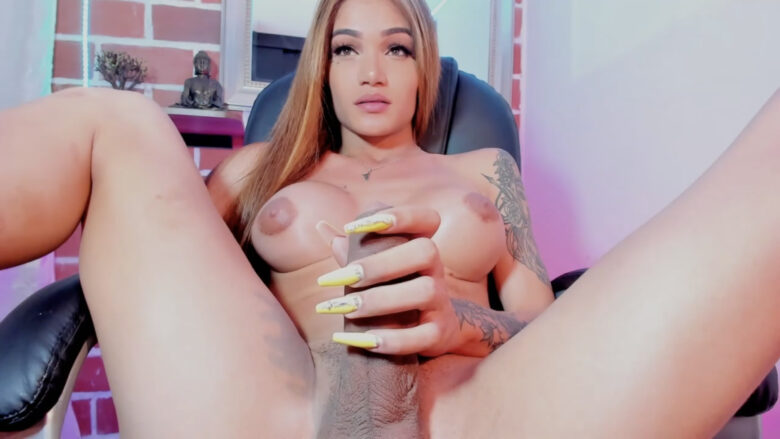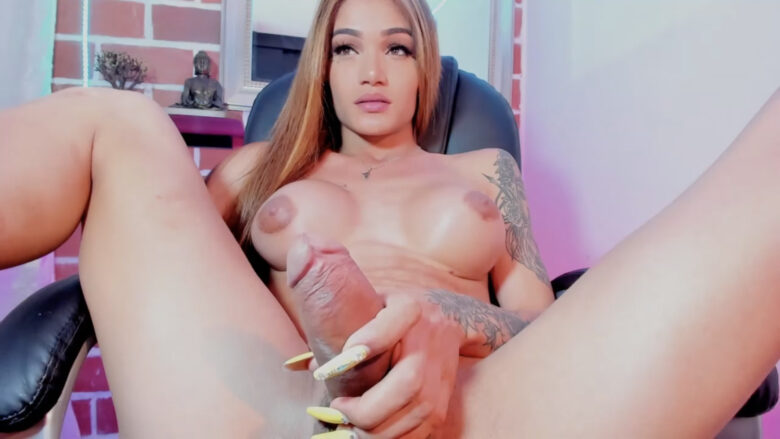 Real Name: Daniela Navarro
Followers: 13825
I am: Trans
Interested In: Men, Women, Trans, Couples
Location: Medellín
Body Type: fitx
Body Decorations: Tattoos