The first thing I see when I go into Jynxhex's room are her pretty pink and blue toe nails that are just so cute, matching with the ones on her hands. The second is that she really likes pink, judging by the pink lingerie and the pink hair (and pink lipstick too!)
This Barbie girl masterpiece is also rocking fishnets and is skilfully hiding her cock between her legs, but just enough to show so she can tease herself with.
Once the fishnets come off, the party starts at Jynxhex's room!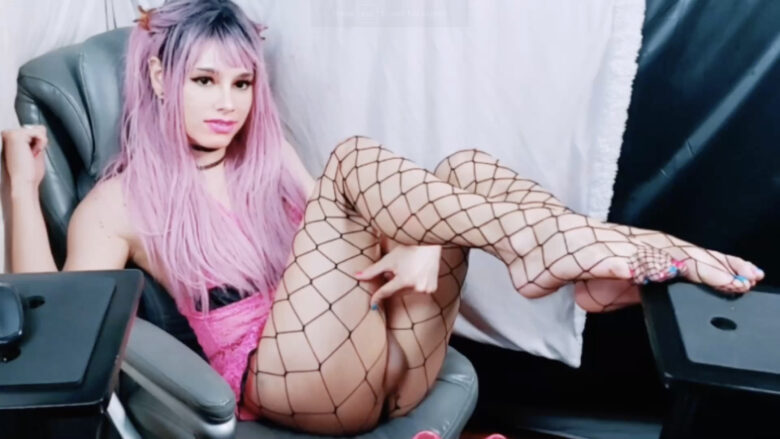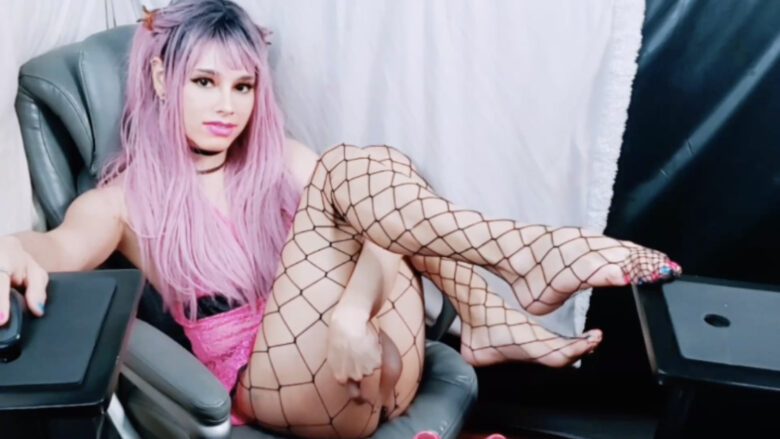 Jynxhex says:
Real Name:Jynx Hex
Followers:8936
I am:Trans
Interested In:Men, Women, Trans, Couples
Location:US
Language(s):English
Body Type:size sm pls!
Smoke / Drink:i do what i want
Body Decorations:my heart