Damn that lighting just looks so good. The dimness of it matched with all that sexiness in the middle of it all is just a top notch setting already.
But also, MissRedline is very busy with her butt. By that I mean fingering, an attempt at fisting and finally, going for the dildo so she can have the ultimate fun butt times. With plenty of moaning and lots more fingers to go through, there's a lot of fun anal happening in her room right now.
And away I go to see more of MissRedline's backdoor show!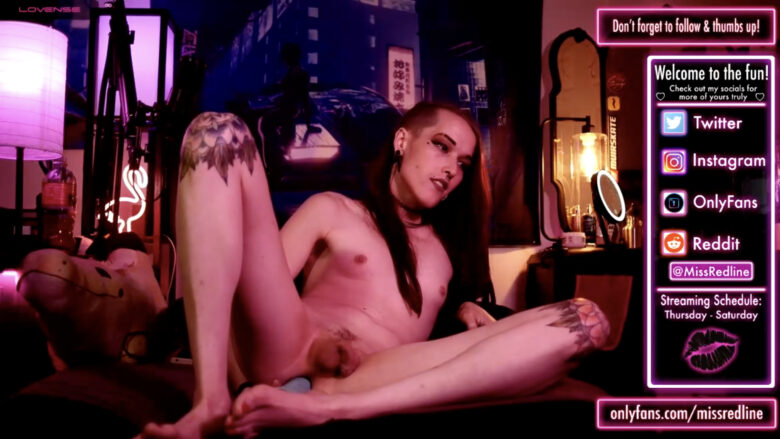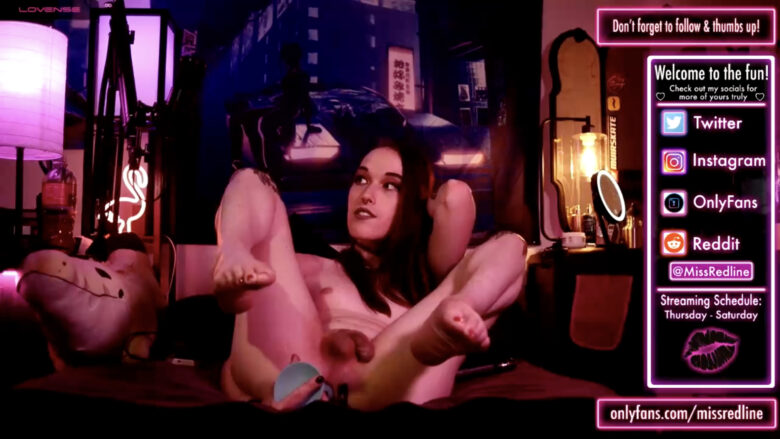 MissRedline says:
Real Name:MissRedline
Followers:23457
I am:Trans
Interested In:Men, Women, Trans, Couples
Location:United States
Language(s):English
Body Type:Slim
Body Decorations:Forearm Tat and piercings