Chains and whips excite Miss_Issa – well that and cock ties by the looks of it.
BDSM is an art and this brunette is showing just why. She's got the camera panning upward towards her dick and she's using one hand to pull at the tie and squeeze her balls while using her other hand to get herself off. It's like an erotic dance I love seeing – plus her moaning is really a big turn on on top of it all.
Miss_Issa may be bad but she's perfectly good at it – the rest of her BDSM show looks amazing!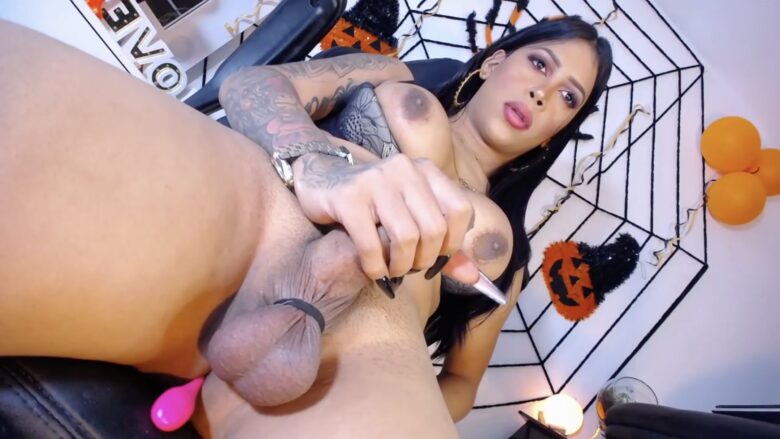 Miss_Issa says:
Real Name:isabellacuellaroficial INSTAGRAM♥
Followers:26460
Birth Date:March 14, 1999
Age:21
I am:Trans
Interested In:Men, Women, Trans, Couples
Location:colombia
Last Broadcast:1 hour ago
Language(s):𝓮𝓼𝓹𝓪𝓷̃𝓸𝓵 𝓮 𝓲𝓷𝓰𝓵𝓮𝓼
Body Type:FULL SEXY