There's something super sexy about a bedroom that's littered with all kinds of plushies and toys and in the middle of it all – a hot babe with a dildo in her mouth. Ding ding on the hotness scale!
Littlestargirls has got her lips firmly locked around a dildo and she's slowly but surely making her way into a pretty sexy deepthroat – and also moving one hand between her legs for a tease every once in a while.
This slow burn up is about to explode soon and I'm pretty excited to see more of Littlestargirls!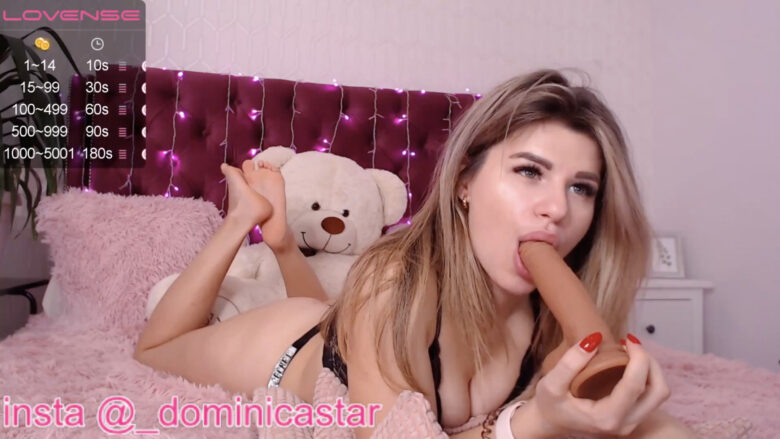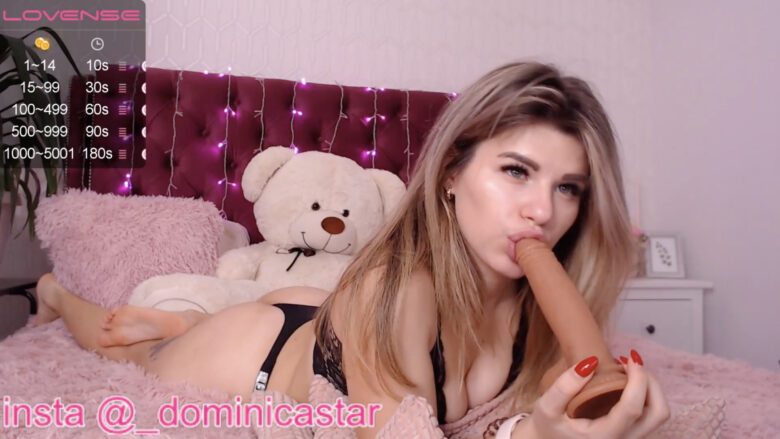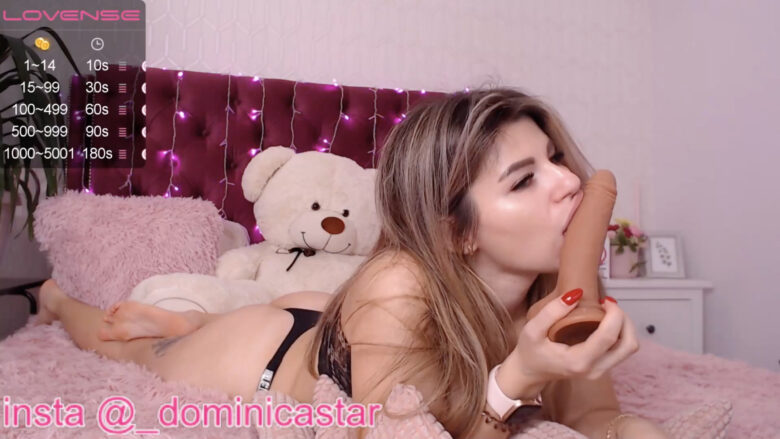 Real Name: Dominica
Followers: 88191
Birth Date: May 25, 1996
Age: 24
I am: Trans
Interested In: Men, Women, Trans, Couples
Location: Land of Desires