Last time, I remarked how flexible Klaymour is. But I didn't know she was this flexible. So much so that she manages to take in half her own cock into her mouth and she even calls it her party trick. Well that's one party I'm interested in going to for sure!
This hung babe has her hands busy at all times while her face is just full of ecstasy as she gets herself to the tipping point before stopping a few short strokes away.
If teasing is your thing, then Klaymour's room is just the place to be!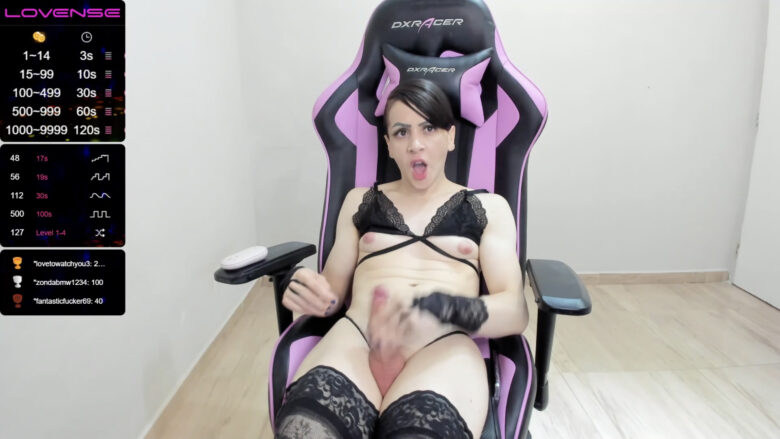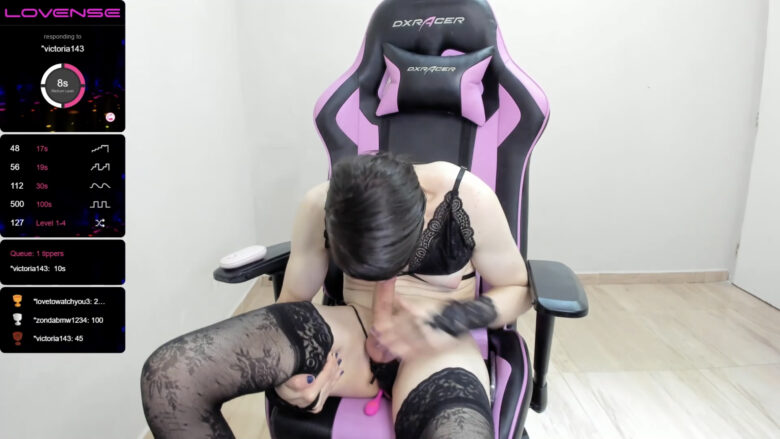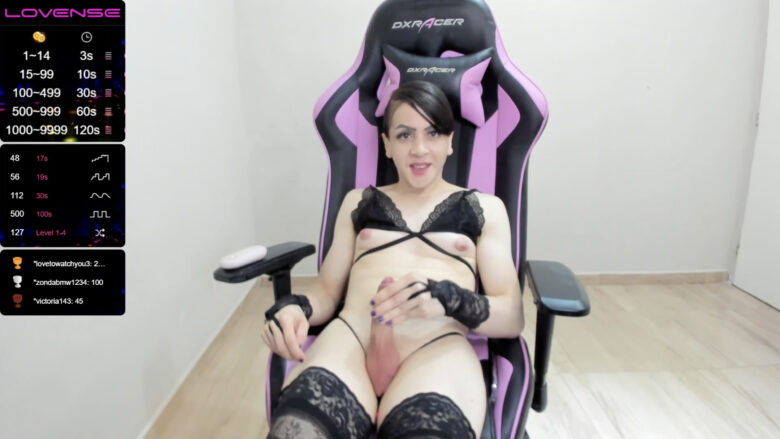 Klaymour says:
Real Name:Sarah
Followers:6638
I am:Trans
Interested In:Men, Women, Trans, Couples
Location:Earth
Language(s):Spanish
Body Type:Small 5'2
Smoke / Drink:no / yes
Body Decorations:no