I love the setting of Kittengirlchan's room – the decorations, the plushies and toys all around while she chills out and smokes. It's a very casual and comfortable aura but with a little bit of a kink to it!
The babe has her hand between her legs as she tugs away at her member while some soft jazz is pouring through the speakers. It's all very ethereal and lovely to experience but the babe is looking for the intensity to pick up – and so she grabs her cock and starts a rhythm.
I can't wait to see more of Kittengirlchan!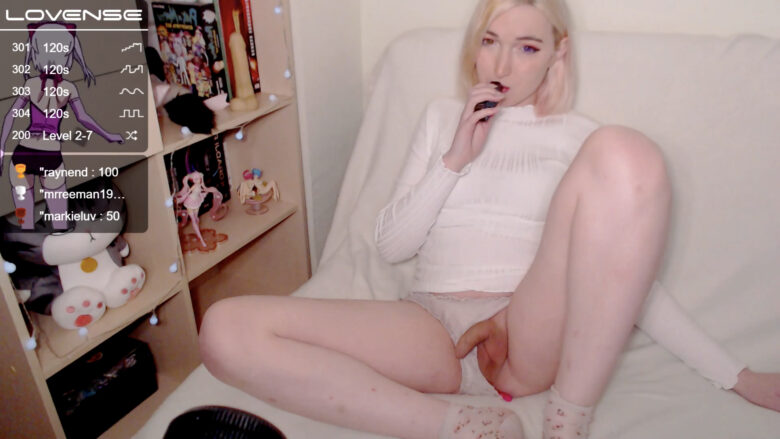 Real Name: Amelia (she/her)
Followers: 27071
Birth Date: May 5, 1996
Age: 24
I am: Trans
Interested In: Men, Women, Trans, Couples
Smoke / Drink: sometimes drink
Body Decorations: Tattoo on back and leg