What's better than a little crossover? Captain Marvel doing porn? Oh, it's my nerdy dream coming to life thanks to Kate_Yoshy.
She's pretty quiet. Not for any other reason but the fact that she has a tape covering her mouth as she's hiding from getting caught which is hot as hell all on its own. She's rocking the whole costume aside from the giant hole ripped between her legs so she can fully enjoy that fuck machine.
It's an action movie turning erotic and I'm right in the front seats wanting to see more of Kate_Yoshy!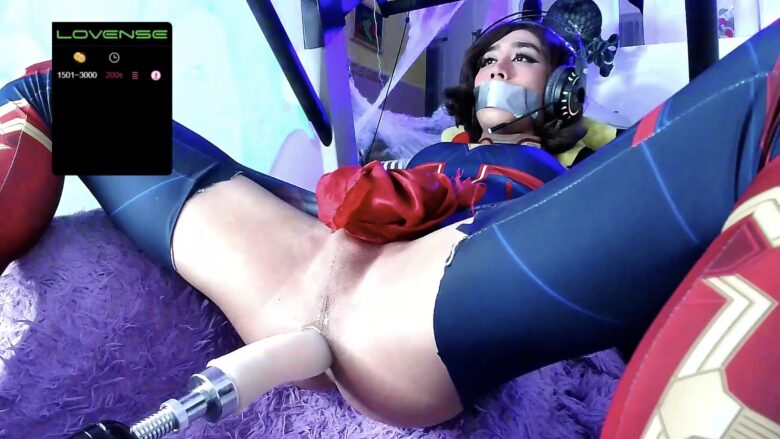 Kate_Yoshy says:
Followers:1309
I am:Trans
Interested In:Men, Women, Trans, Couples
Location:Bogota D.C., Colombia
Language(s):español