Lace is best for a multitude of reasons but chief of them has to be the little holes and see-through fabrics that just make the forbidden fruit come to the front – and Honey_Kawaii is getting it right!
The blonde babe has some stellar art on her body and that arm tattoo looks stunning. What's also stunning is the way she sensually gets herself off, starting off with a little tug before going over her head and finally grabbing her entire dick so she can begin the sexy times.
Honey_Kawaii has cumshow plans in mind but for now, the art of the edge is upon her!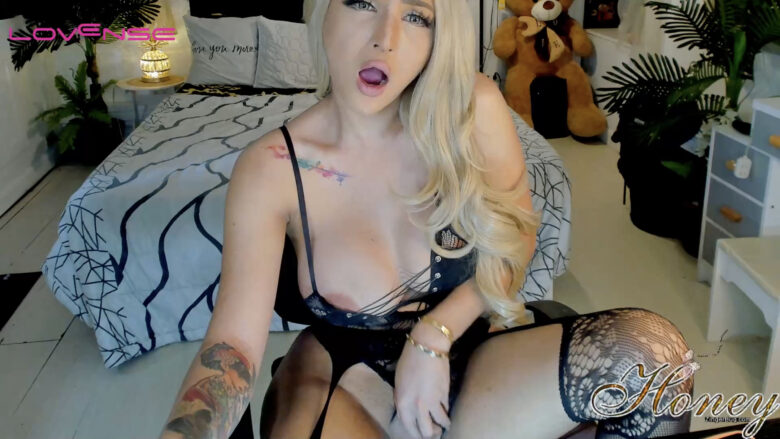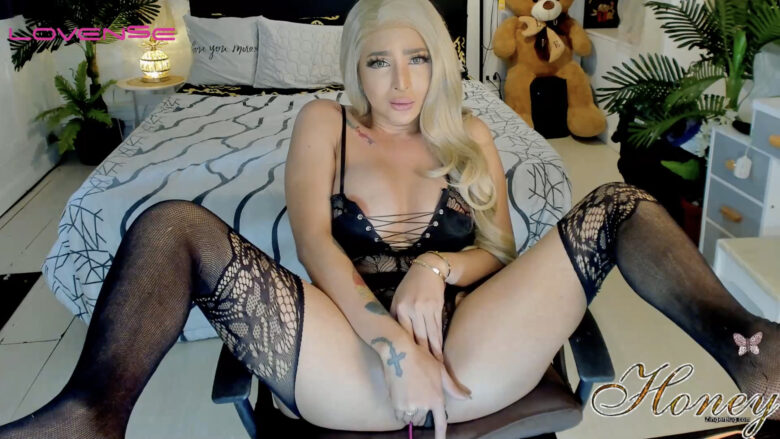 Real Name: Honey
Birth Date: Dec. 26, 1995
Age: 25
I am: Trans
Interested In: Men
Language(s): English
Body Type: SEXY
Smoke / Drink: smoke