Heartfirecams has got the cutest pink pigtails and the cutest little grin whenever she looks into the camera. It's not all adorable though, in fact it's anything but when it comes to the tease that she is doing.
It starts off with just a little pull and continues into a full blown tugging session for the petite babe as she's busying her hands with a little exercise – and an erotic release.
Luckily for me, Heartfirecams plans to do a whole lot more and I'm excited to watch it all!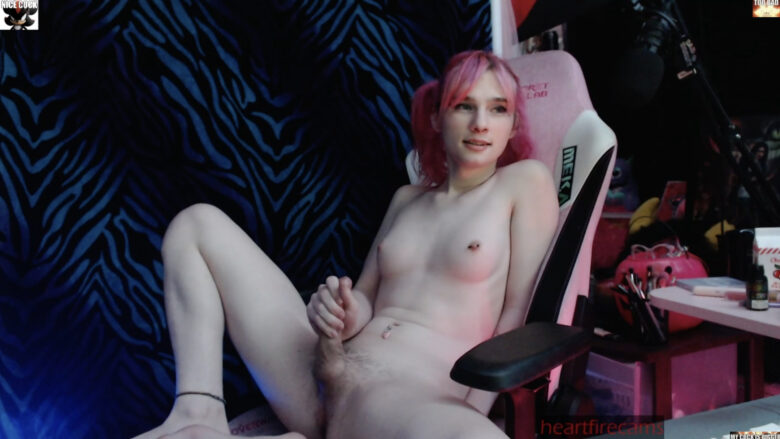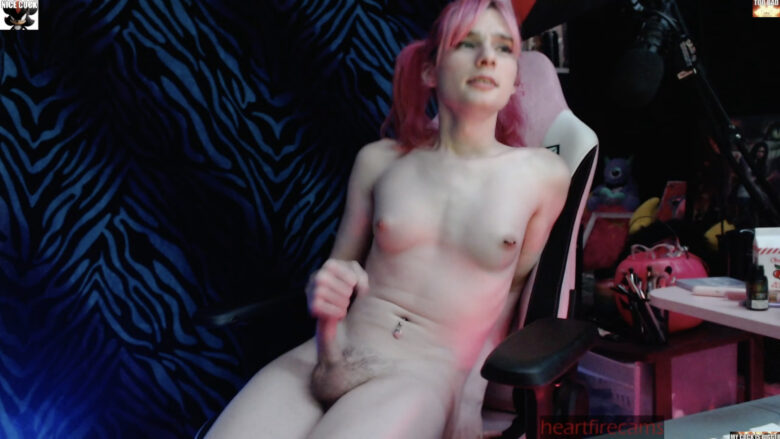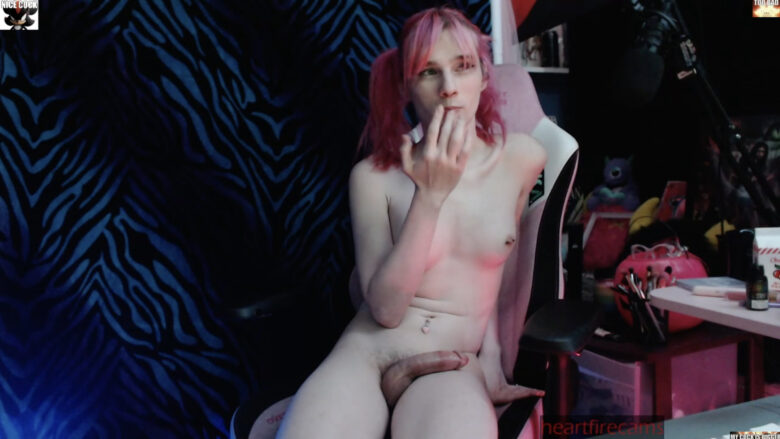 Real Name:Priscilla
Followers:14043
Birth Date:Oct. 27, 1999
Age:21
I am:Trans
Interested In:Men, Women, Trans, Couples
Location:United States
Smoke / Drink:Vape + Drink 🙂
Body Decorations:5 Tatts, Tongue, Nipple, Septum & Belly Button pierced