Sluttishnicole is a dominant gothic beauty. Her impressive bust jiggles hypnotically as she strokes herself and her demeanor is so commanding. That leather collar with the punk decorations and her black eyeliner and red eyeshadow all come together to make her look both intimidating and alluring. She says she is a demanding teacher, but her dangerous expertises will open parts of your mind you really do want to have opened.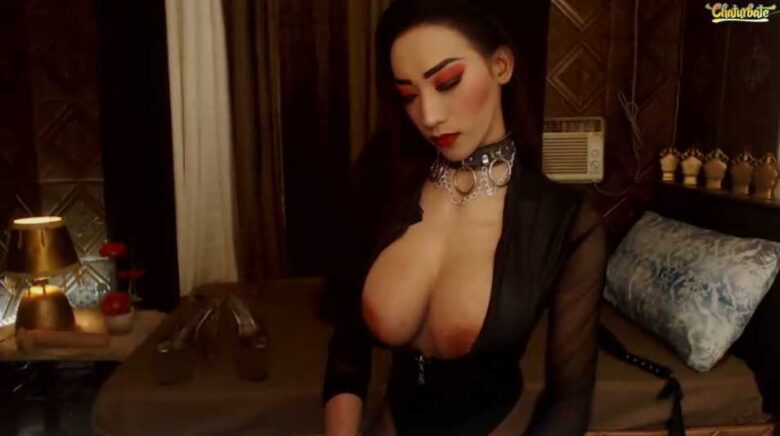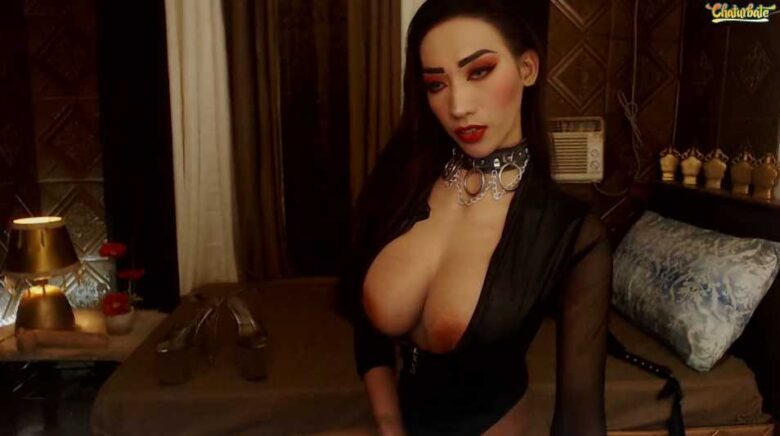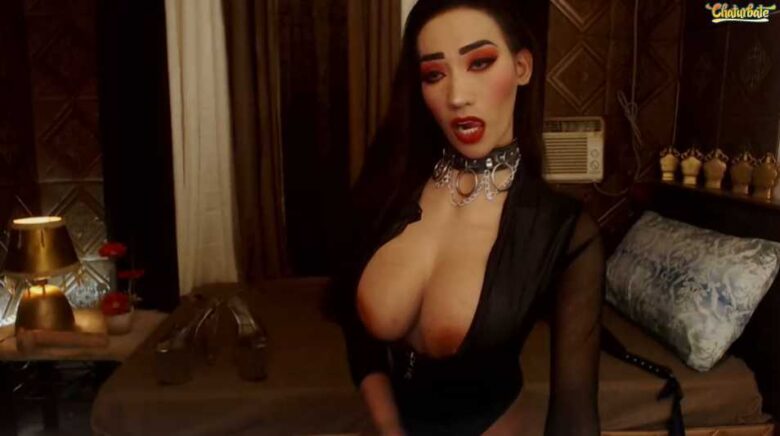 Real Name:NICOLE
Followers:6104
I am:Trans
Interested In:Men, Women, Trans, Couples
Location:Pennsylvania, Milford
Last Broadcast:21 hours ago
Language(s):English
Body Type:petite
Smoke / Drink:smoke that make me feel so hot high horny
Body Decorations:tattoo
About Me:

Miss nicole the supreme
Welcome to the world of pleasure and servitude…

I see you are already on your knees. Good boy.

Crawl closer and look me in the eyes. You are about to discover the universe of my divine self. Before saying a word, abandon all shame and all the problems that bother your restless mind, ye who enter here. Don't let it torture or distract you, as it's my job. I know what you came here for, and you know what I want you to do. Share with me all the darkest, humiliating and perverse fantasies you have, show me your scars and open up your soul, as the more I learn about you, the weaker you get. Let go all the control, as, trust me, in a place like this you need it the less. No need to pretend to be someone else, you are already naked.

I am not a cliche, I have my own ways of playing with your mind and body according to BDSM lifestyle. I like to play games and brainfuck you in the most exquisite way, using my delicious body and my diamond mind, to transform you into the most obedient, devoted and loyal sub toy. You all are so different and unique, but still have one thing in common – the need to devote your lust and pathetic cock to someone you adore, and that's what I am here for. Domination brings me joy, as it's a part of my true nature, and I want to use you as a tool to go further in this journey to the darkside of my wicked mind. It always works both ways, and I bet you want me to be your guide. I consider myself to be more like a demanding teacher, someone who will help you to open up the secret door of your psyche and unique sexuality to achieve something you lack in real life relationships. Be careful, it's so easy to get addicted to my charm and sensuality, as I am that femme fatale you've always dreamed of… but you already know it.

Fetishes I am into & Services:

Goddess worship, Humiliation, Sissification/Sissy training, Degradation, BDSM, Financial domination, Feminization, Bondage, Pimptress, Foot/Heel/Hosiery worship, Pegging, Edging, Cum eating instruction, Cock and balls torture, Intox, Chastity, Denial, Hypnosis, Small penis humiliation, Nails fetish, Corporal punishment (spanking, whipping, caning etc), Clothed female naked male, Strap on play, Ass worship and twerking, Pet play/training, Sex toy instructions and play, Edge control, Lush/Hush control, Leather/PVC worship, Obedience training, Role play

…and more available in private. All my limits are listed in 'Room rules'.
Related articles