With a whopping 22cm pulsing in her hands, Elizabigdick's chatroom is the place I needed to be right now. Wearing a black underboob corset and a black turtleneck shirt, she's looking hotter than
most, making me go crazy while watching her tease-show.
I like that there aren't a lot of people who are on the chatroom, so it doesn't feel crowded yet the tips are still rolling in as the long-legged beauty is flaunting her new high heels on the camera. Elizabigdick is quite the pro at handling a big pulsating cock, she could show me a few tips on staying hard as long as she is on camera.
I like the simplistic vibe that she has going, with her minimalist outfit and plain-white background she's putting herself in the centre stage – making sure we're watching her moves on the barstool she's set up. Elizabigdick just turned around, showing her shiny chocolate starfish, spreading the asshole with her hands while rimming around with her finger and saliva.
I could just watch her all day.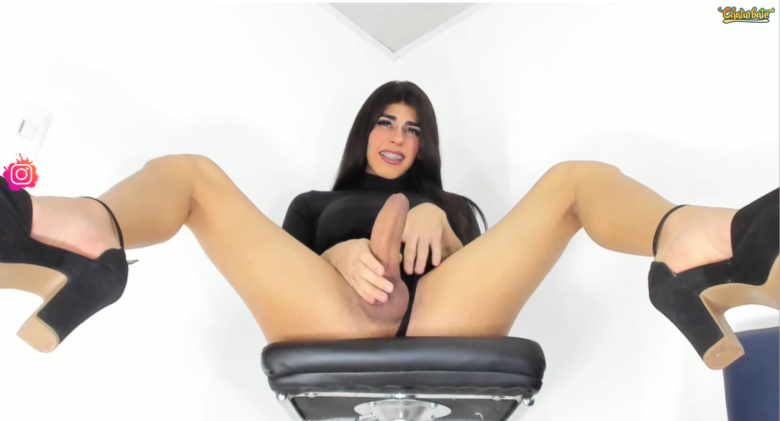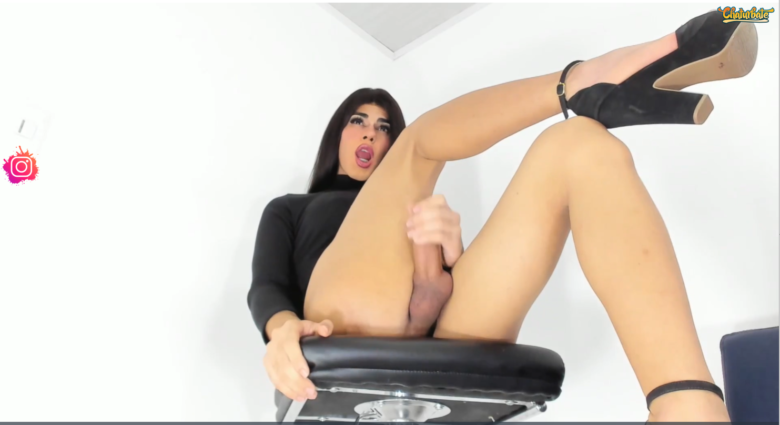 Real Name: Eliza
Followers: 21584
Birth Date: July 7, 2000
Age: 21
I am: Trans
Interested In: Women, Men, Couples, Trans
Location: Bogota
Last Broadcast: 1 day ago
Language(s): Spanish-English
Body Type: ▸Skinny/beautiful
Smoke / Drink: NO/NO ¿We play togother pvt?
Body Decorations: ▸YES/NO