I've never had an itch to do horny puns more than tonight's show with Cruelamethyst.
That and some pretty deep, dark lore featuring a goddess of the night that just needs to do some prowling. I love the look – the creepy but yet very sexy stare, the tattoo on her forehead that continues into her pretty hair and the yellow bright eyes all make for a really sexy creature of the night.
And with one hand doing some work on her member and the other playing with her hair, it's gonna be a pretty sexy time with Cruelamethyst!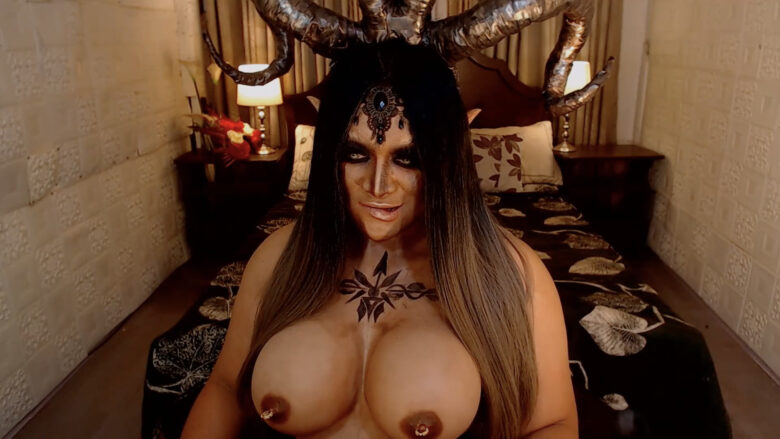 Real Name: Amethyst
Followers: 3696
Birth Date: Feb. 5, 1998
Age: 23
I am: Trans
Interested In: Men, Women, Trans, Couples
Location: Hell